Shatta Bandle and bouncer set to host a show in Dubai
Shatta Bandle and bouncer set to host a show in Dubai
Internet sensation, Shatta Bandle, the self acclaimed richest billionaire in Africa is set to travel to Dubai as a host for a travel and tour show.
Shatta Bandle took to his Instagram account to announce the upcoming event by posting the program flyer and captioning it;
"Youngest Billionaire in Africa #ShattaBandle To Host JetOutDubai 2019 … Coming Live with His Bouncer."
SEE FLYER BELOW: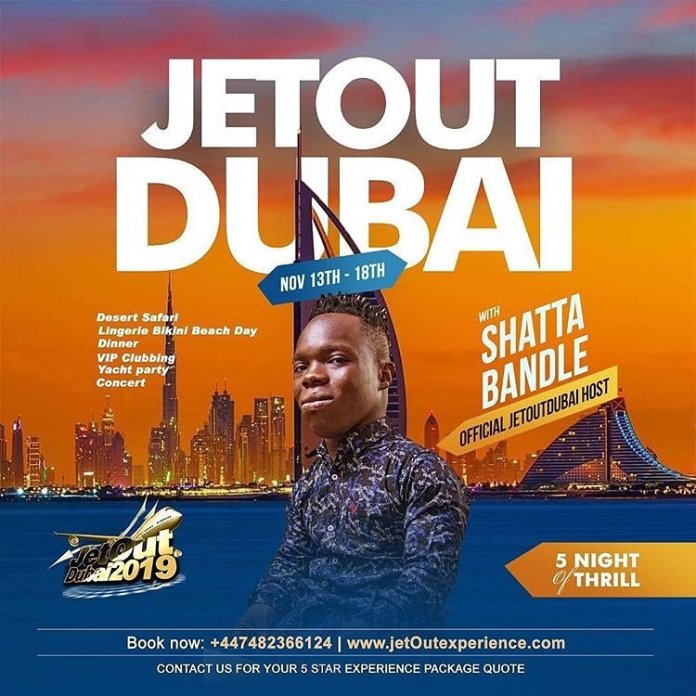 Shatta Bandle is an ambassador of some sorts as his participation in the program would attract customers onboard the program.
JetOutExperience is a social event vacation flies people together for 5 days of exciting activities in different cities around the world. This time it Dubai. Let's see how Shatta Bandle fairs on this one.