Photo: Miss Malaika 2006 Hamamat sitting on a pot of fire breaks the internet
Photo: Miss Malaika 2006 Hamamat sitting on a pot of fire breaks the internet
Popular Ghanaian beauty queen Hamamat Montia has got social media users talking after a photo showed her in an orange gown sitting in a big pot with flames under it.
Deducing from her facial expression, it did not seem as if she had any problem with the fire which almost caught her dress.
It is not known if the fire was real or whether the big-looking pot was hot, making it not burn her.
Some social media users, who saw the photo, claimed that she is proving to be from the North by sitting on fire.
Check out the photo below: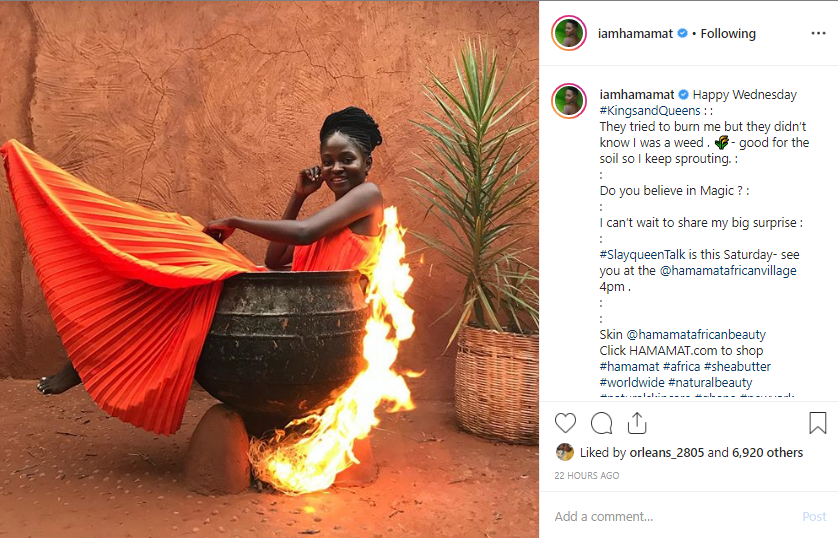 Source: yen.com.gh
NOTE: Eyewitness/writer? Submit your stories now via WhatsApp number: [+233] 0242824261
Email: email: editor@bestnewsghana.com