Covid-19: W/R mounts barrier to screen travelers from Accra, Kumasi
Covid-19: W/R mounts barrier to screen travelers from Accra, Kumasi
The Western Region is poised to ensure that it does not record any  COVID-19 case.
In view of President Akufo Addo's partial lockdown of Accra ,Tema and Kumasi on Friday 27th March 2020 the Western Regional security council, the Shama District Assembly and the Sekondi-Takoradi Metropolitan Assembly has mounted two checkpoints to ensure people who are trooping in the Region via the Accra-Cape Coast route.
Empire News' Emmanuel Ohene-Gyan who is at the Inchaban, one of the checkpoints, reports that a significant number of passengers have been stuck in huge traffic at the Inchaban Barrier to undergo mandatory screening exercise being taken by the Western Region Emergency Response team.
Passengers aboard each vehicle are instructed to step out for a temperature check with an Infrared Thermometer gun. Those undertaking the exercise include health professionals, national security operatives, police personnel among others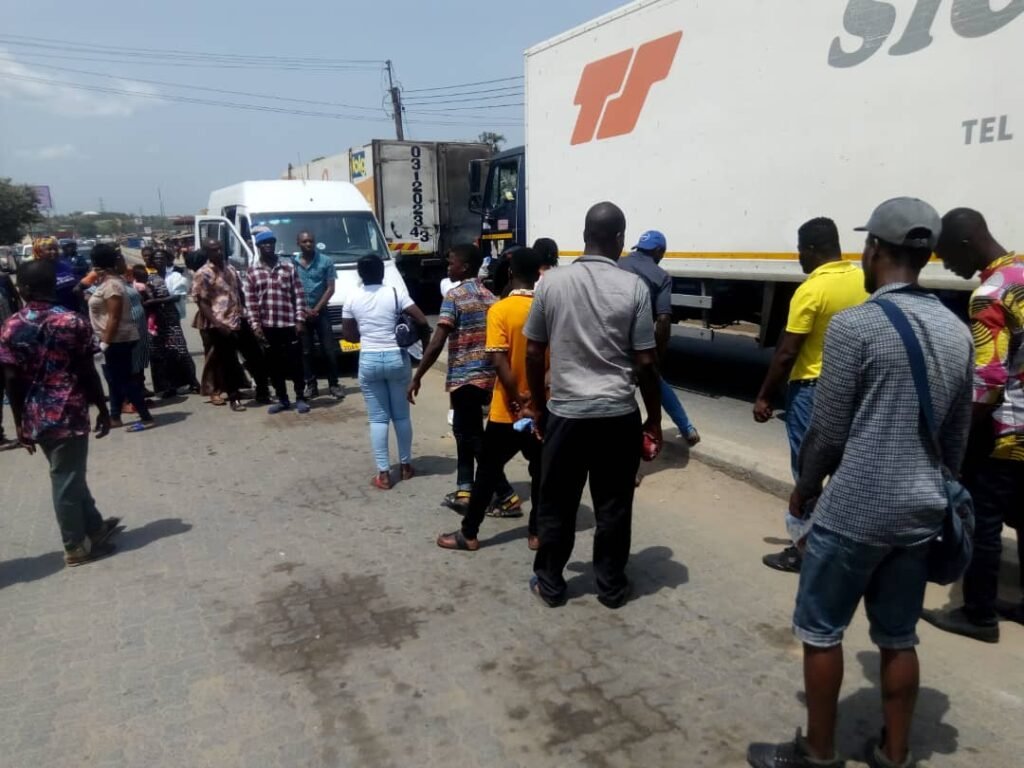 Ohene-Gyan reports that persons whose temperatures are above normal levels (37.5°C) are isolated and sent to a holding facility for a thorough examination and initiation of testing for the virus.
Mayor of Sekondi Takoradi Metropolis, Anthony K.K Sam, revealed to Ohene-Gyan that all MMDCEs in the Western Region have had an emergency meeting with the Regional Minister to explore and operationalise strategies to curtail an invasion of the 'deadly' in the Region, from 'Lockdown' cities.
All other barriers in the region, will in the ensuing days, be carrying out this testing and screening exercise.
Again, Ohene-Gyan added that the District Assembly led by its DCE, Joseph Amoah had also mounted another checkpoint at Asemasa a community which shares border with the Central Region to screen running to the Region.
Source: Emmanuel Ohene Gyan